Used HARTRIDGE test bench - CRi-PC - 4 line for CR injectors OE DELPHI C2i/C4i
450000.00
-67%
149000.00
450000.00
-67%
149000.00
Lowest price in the last 30 days:
The loyalty program is only available for logged in customers.
Shipping within

24 hours

Shipping price

The Lack Of

The Availability Of

Low stock

1

opak
Description

Reviews & ratings (0)
STÓŁ PROBIERCZY CRi-PC DO WTRYSKIWACZY CR DELPHI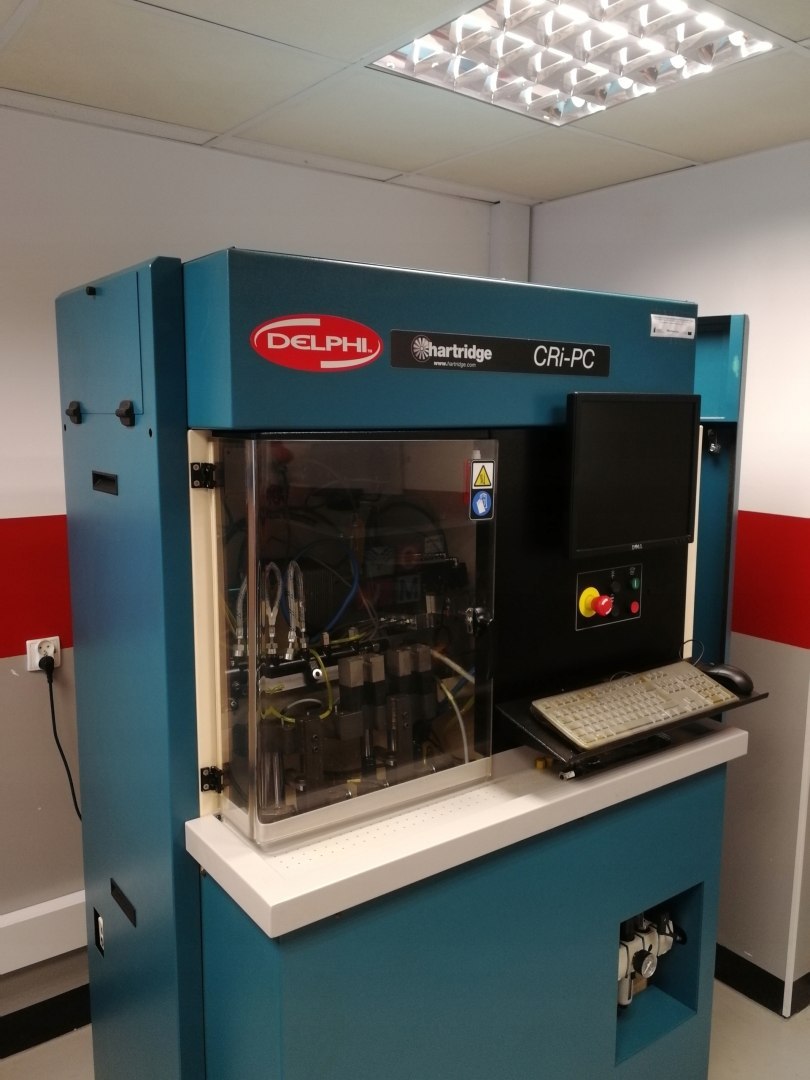 Opis urządzenia:
Używane stanowisko probiercze Hartridge - CRiPC 4 liniowe w wersji z wyposażeniem koniecznym do uzyskania Autoryzacji Delphi Technologies z pełnym oprogramowaniem i licencjami, transportem, montażem oraz podstawowym szkoleniem z zakresu obsługi urządzenia i procedury naprawy wtryskiwaczy Common Rail Delphi. Używane tylko w Centrum Szkoleniowym Delphi UK i JR Motors w Warszawie. Corocznie audytowane przez nasz zespół techników.
Stanowisko w pełni sprawne, po wymianie komputera na sterownik najnowszej generacji oraz po gruntownym przeglądzie technicznym i wymianie filtrów i oleju kalibracyjnego.
W komplecie wyposażenie do autoryzowanego testowania wtryskiwaczy CR Delphi są adaptery pozwalające na testowanie wtryskiwaczy elektromechanicznych innych producentów (bez autoryzowanych test planów)
Testowanie w oprogramowaniu producenta urządzenia - Maghma i testowanie w autoryzowanym programie Delphi - IRIS wtryskiwaczy CR Delphi C2i/C3i/C4i
Dane techniczne:
Rok produkcji 2009
Waga suchego stanowiska - około 440kg.
Wymiary urządzenia 115 x 85 x 195 cm.
Funkcje sterowania wtryskiwaczem czterokanałowy obwód napędu wtryskiwacza, odpowiedni dla obecnych elektromagnetycznych wtryskiwaczy Delphi.
Pomiary wtryskiwaczy:
Jednokanałowy pomiar oporu elektromagnetycznego
Czterokanałowy pomiar czasu reakcji. Pomiar przepływu wycieku wstecznego oraz temperatury. Pomiar podawania wtryskiwacza w zakresie ±0.5% odczytu.
System zasilania płynem testowym:
Pojemność zbiornika 43 litry nominalnie (40l. głównego zbiornika, 3l. zbiornika oczyszczającego)
Zasilana powietrzem pompa oleju
Filtr 2μ
Termostat nadmiernej temperatury
Zabezpieczenie przed niskim poziomem cieczy (zbiorniki główny i oczyszczający).
Wskaźnik poziomu oraz rura odprowadzająca.
Syfony szlamu i cząsteczek magnetycznych.
Sterowanie temperaturą ±2°C przy użyciu elektrycznego podgrzewacza oraz wymienników gorąca wody / oleju
Wymaganie odnośnie miejsca instalacji:
Należy zapewnić 1 metr miejsca z przodu oraz boków stanowiska testowego, aby umożliwić dostęp. Pozostawiona ilość miejsca z tyłu stanowiska testowego powinna zapewniać możliwość przeprowadzenia połączeń elektrycznych, powietrza oraz wody.
Miejsce musi charakteryzować się czystym wypoziomowanym podłożem będącym w stanie utrzymać wagę stanowiska testowego.
Zasilanie czystą wodą w temperaturze maksymalnie 15°C, przy nominalnym przepływie wynoszącym 10 litrów/min. - minimalne ciśnienie 2.5 bar (40 psi). Minimalna temperatura powinna wynosić 10°C, jeżeli temperatura wody będzie zbyt niska może wystąpić kondensacja na rurach wodnych wewnątrz maszyny.
Miejsce powinno być dobrze wentylowane w celu odprowadzenia gorąca oraz oparów oleju testowego.
Zasilanie czystym, suchym sprężonym powietrzem - ciśnienie minimalne to 6.5 bar (95 psi).
Zasilanie elektryczne:
3 fazy oraz uziemienie 380-480V ± 6%, 50 Hz, bezpiecznik 25A
3 fazy oraz uziemienie 200-260V ± 6%, 60 Hz, bezpiecznik 35A.
1 faza niezależnego zasilania dla komputera PC.
Waga suchego stanowiska testowego wynosi około 440 kg.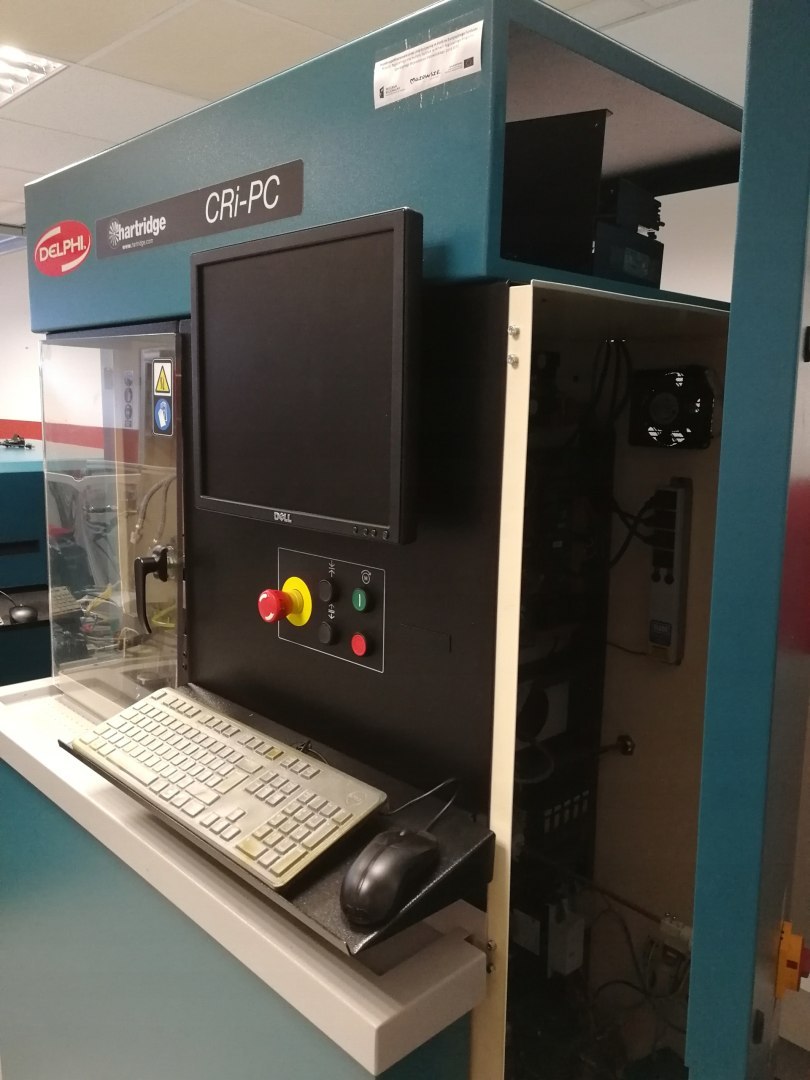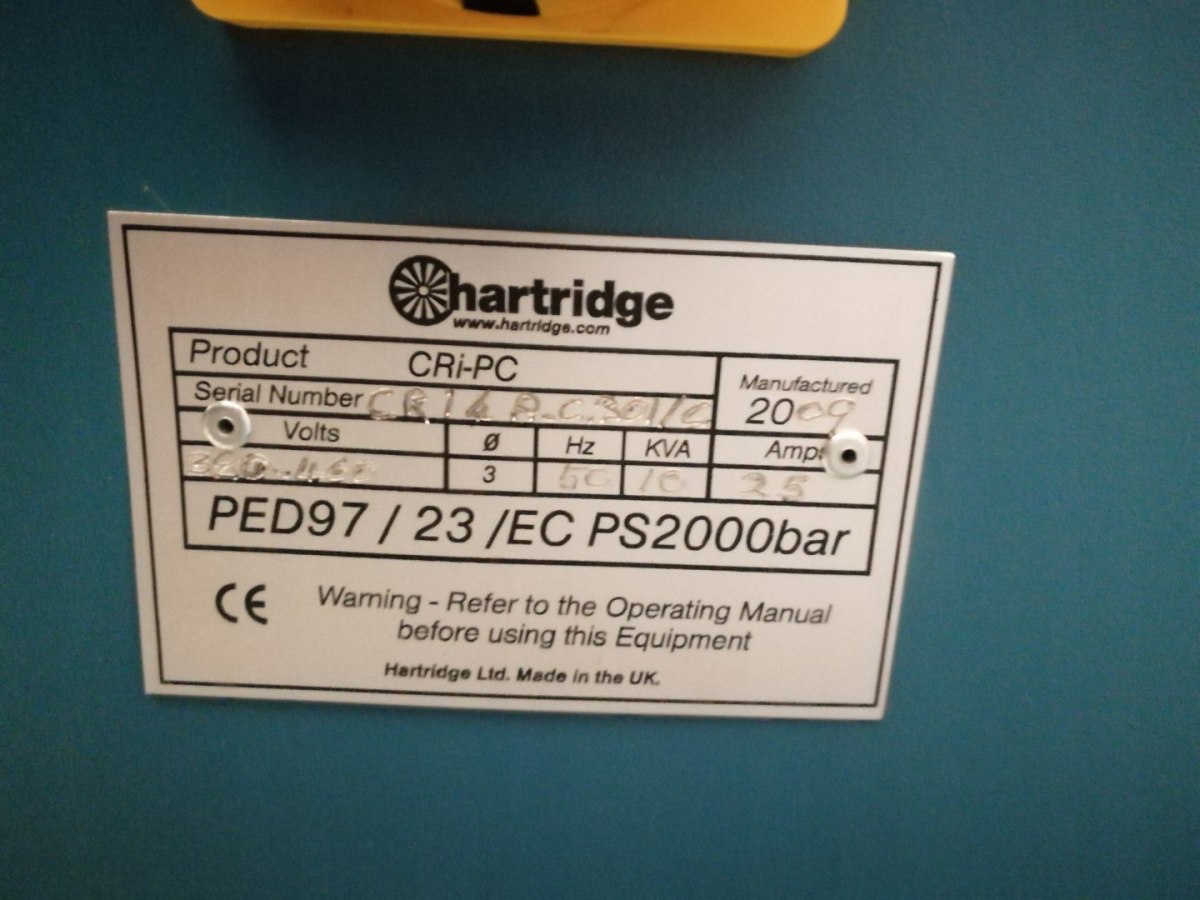 Wymagania dotyczące oprogramowania dodatkowego
Klient może zakupić drukarkę DYMO LABEL MANAGER PnP oraz taśmę o szerokości 12 mm, w przypadku zamiaru drukowania aktualnych kodów C2i/C3i/C4i uzyskanych podczas przeprowadzanych testów lub skorzystać z przeniesienia danych za pomocą pendrive'a.
Wymagania dotyczące materiałów eksploatacyjnych
W procesie uruchamiania urządzenia potrzebne będą 43 litry płynu testowego/kalibracyjnego o specyfikacji ISO 4113.
Uwaga: Pracownicy firmy JR Motor Services nie wykonują bezpośrednich podłączeń mediów (woda, prąd, powietrze) do uruchamianych urządzeń ani nie zapewniają materiałów instalacyjnych do ich wykonania (patrz załącznik). Wszystkie podłączenia mediów powinny być wykonane przez klienta lub osobę uprawnioną wg. wskazówek zawartych w instrukcji obsługi urządzenia która zostanie wysłana przed dostawą urządzenia.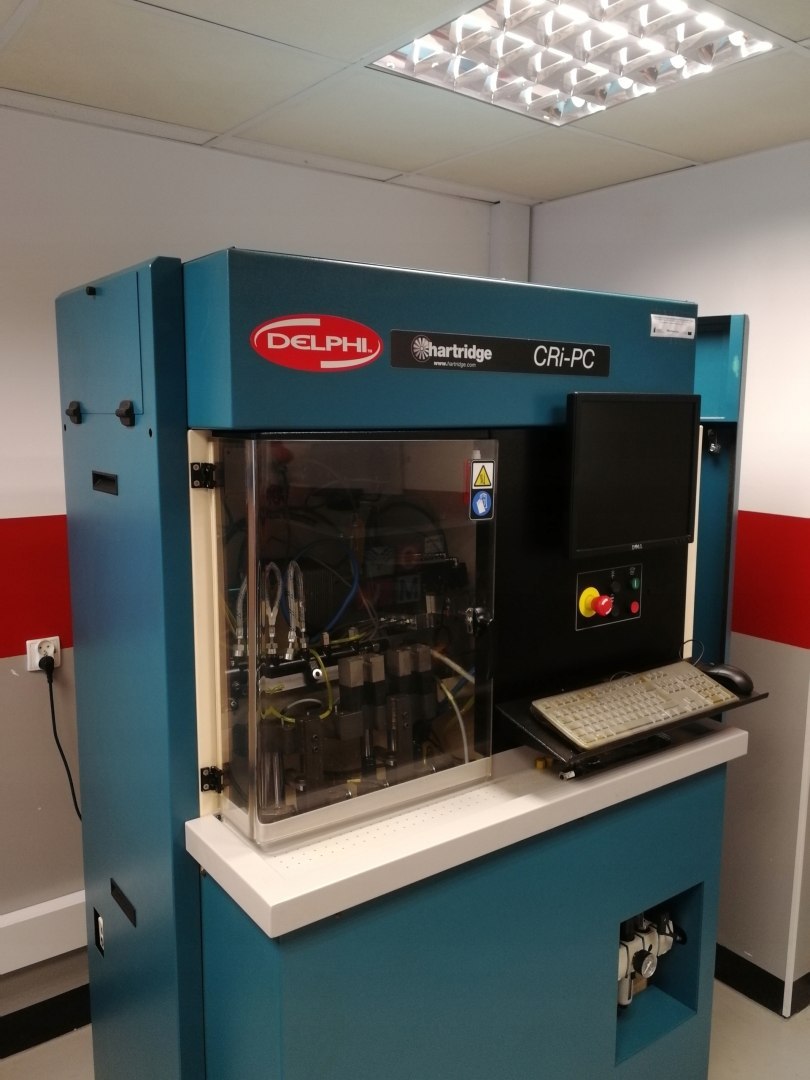 There is currently no comments or ratings for this product.