QH Sprzęgło kompletne TOYOTA COROLLA AE86 CARINA
The loyalty program is only available for logged in customers.
Shipping within

24 hours

Shipping price

The Lack Of

The Availability Of

Low stock

1

opak
| | |
| --- | --- |
| The bar code | |
| EAN | 5016593270510 |
Description

Reviews & ratings (0)

WYPRZEDAŻ! Towar objęty wyprzedażą jest w 100% pełnowartościowy i sprawny.
Sprzęgło kompletne TOYOTA
Nowe w oryginalnym opakowaniu Quinton Hazell
(zdjęcie przedmiotu poglądowe)
producent: Quinton Hazell
nr. katalogowy: QKT648
W zestawie:
Tarcza sprzęgła
Docisk sprzęgła
Łożysko oporowe
Marka | Model | Silnik | Oznaczenie silnika | Rok produkcji |
Toyota Carina 1.6 4AGEU 08.1983-09.1989r.
Toyota Carina (AT151) 1.6 4AL 10.1983-12.1987r.
Toyota Carina (AT170, AT171) 1.6 4A 12.1987-1992r.
Toyota Carina (TA42, 46, 47) 1.8 3T 08.1979-08.1981r.
Toyota Carina (TA62, 63) 1.8 3T 09.1981-09.1983r.
Toyota Corolla (AE86) 1.6 4AGELU, 4A, 4A-G 05.1983-04.1987r.
Toyota Corolla (AE92) 1.6 4A, 4A-GE 05.1987-10.1989r.
Toyota Sprinter 1.6 4A, 4A-G 06.1983r.-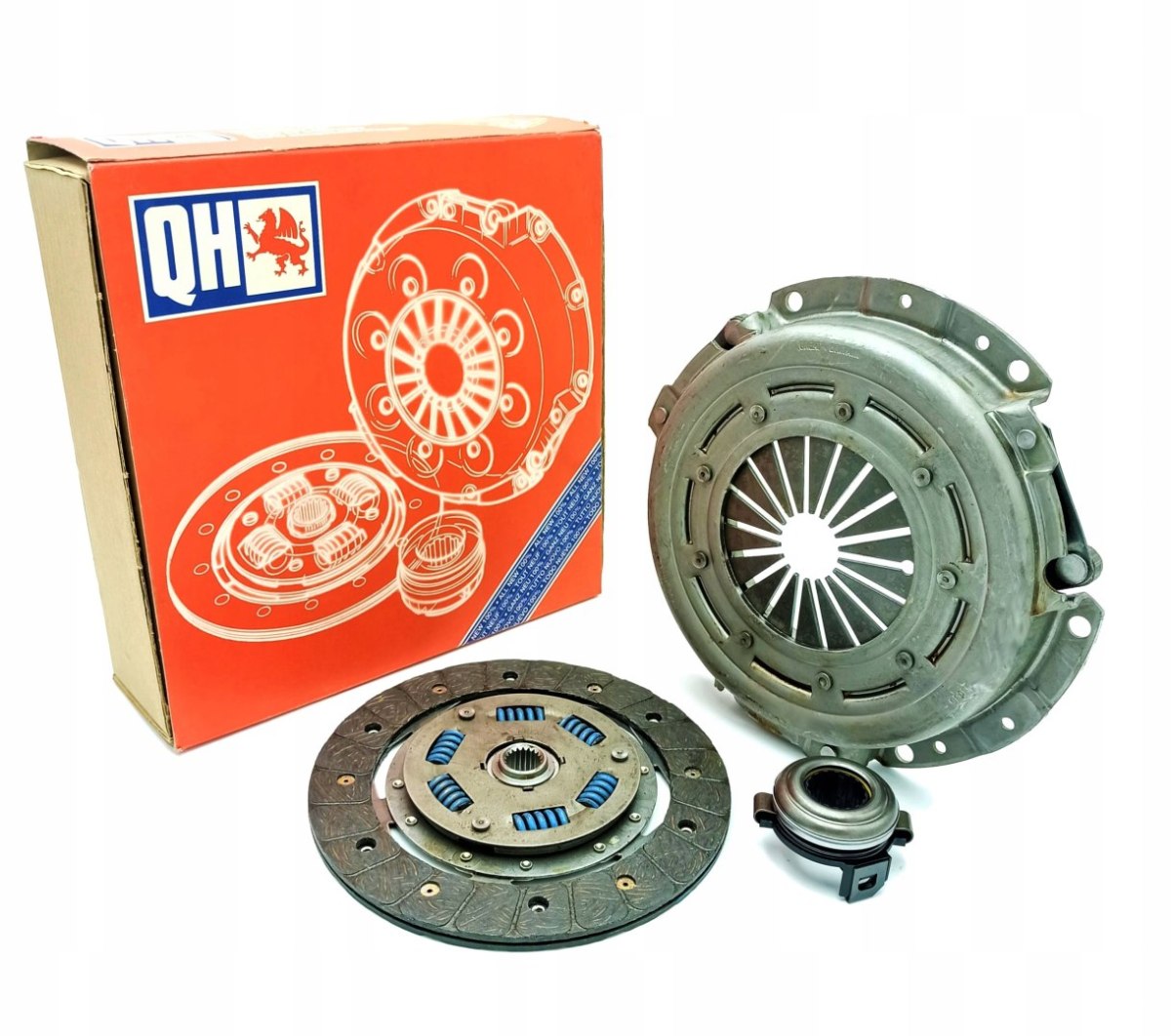 Angielska firma QUINTON HAZELL AUTOMOTIVE Ltd. jest wiodącą w Europie grupą producentów i dystrybutorów komponentów oraz części zamiennych do samochodów osobowych i dostawczych. Części stanowiące ofertę Quinton Hazell /QH/ pochodzą z fabryk europejskich i japońskich.
Wszystkie informacje uwzględniające cechy produktu oraz zastosowania w danych pojazdach są opisane w parametrach aukcji!
There is currently no comments or ratings for this product.