Ex-display Hartridge Microdiesel cabinet - HEOA filtered and positive pressurised work area
55000.00
-59%
22500.00
55000.00
-59%
22500.00
Lowest price in the last 30 days:
The loyalty program is only available for logged in customers.
Shipping within

24 hours

Shipping price

The Lack Of

The Availability Of

Low stock

1

opak
Description

Reviews & ratings (0)
Kabina MICRODIESEL - 230V - HM1000L-DHT (z imadłem Hydra Clamp) Systemy paliwowe wysokiego ciśnienia Common Rail i EUI/EUP są produkowane z takimi tolerancjami, które dyktują najwyższy standardy czystości, które muszą być utrzymane w warsztatach. Należy zwrócić także uwagę na fakt, że nowe wymogi producentów będą coraz bardziej restrykcyjne w kwestii czystości, a HM1000 jest tanim sposobem na spełnienie warunków podstawowych. W przyszłości może być wymagane nawet całe pomieszczenie, które powinno być utrzymywane w idealnej czystości, ale obecnie HM1000 idzie we właściwym kierunku i spełnia idealnie swoją funkcję.
Kabina HM1000 została specjalnie zaprojektowana do montażu wyposażenia wtrysku paliwa dla warsztatów przy zachowaniu najwyższego stopnia czystości.
Cechy główne:
- Filtr HEPA używany w HM1000 jest w stanie odfiltrowywać cząstki o wielkości poniżej 0,5 mikrona
- Urządzenie jest wyposażone w bardzo intensywne oświetlenie miejsca pracy.
Zalety:
- Ekwiwalent ISO-6 tak jak przy wytwarzaniu precyzyjnej optyki i żyroskopów
- Zaprojektowany w celu montażu na standardowej podstawie
Przy zakupie oferujemy:
Przy zakupie stołu z wyposażeniem oferujemy dodatkowo:
Szkolenie z obsługi działania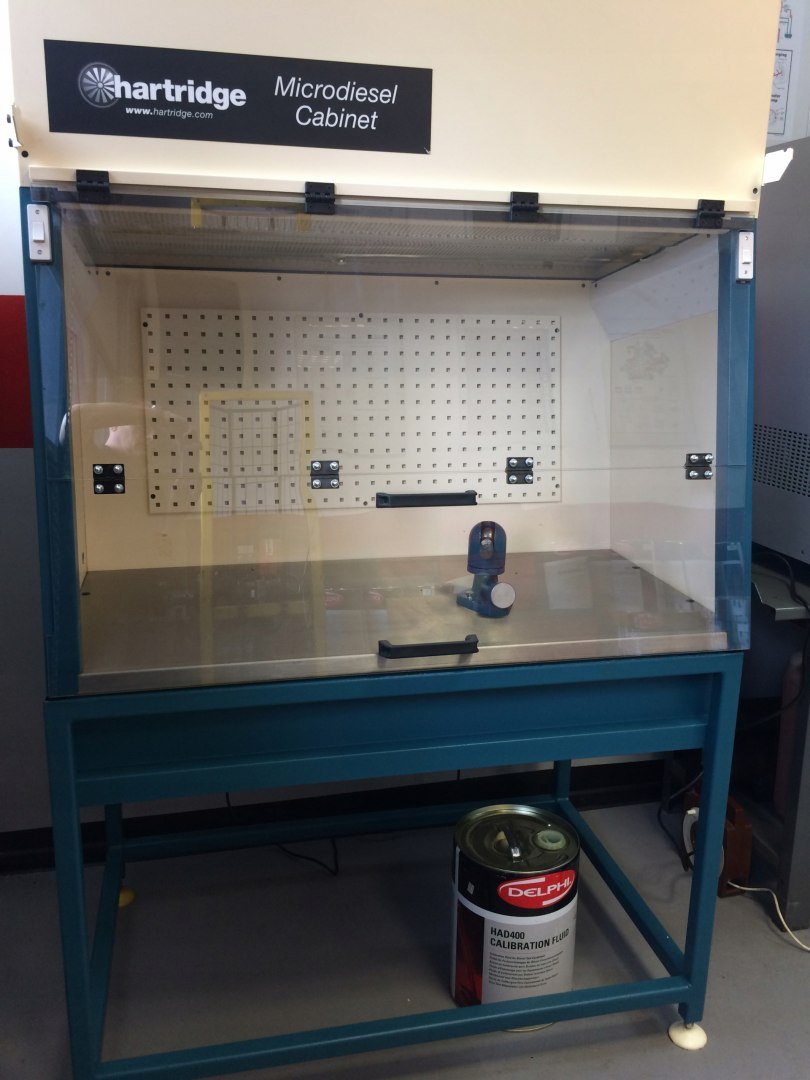 There is currently no comments or ratings for this product.