Testing of gasoline injectors

J.R. Motor Services G.B. meets customers' expectations and offers proven solutions designed to test gasoline injectors. Get to know the equipment we offer designed to service power systems in gasoline units.
We are the official distributor of Carbon Zapp in Poland. We distribute instruments for testing gasoline injectors. In our offer you will find such machines as GTB.4R X and GDU.4R. We also have original spare parts for Carbon Zapp equipment.
J.R. Motor Services G.B. is a family-owned company that has been trading automotive parts, providing DRAPER Tools, conducting training, and distributing service solutions for brands such as Delphi Technologies, Hartridge and Carbon Zapp for nearly 30 years. We have the expertise and experience to provide proven tools for automotive service centers.
Meet Carbon Zapp

A leading manufacturer of solutions dedicated to servicing injection systems in passenger vehicles, trucks and vans. The brand was founded in 1989 by Bill Pantazis in Greece.
Carbon Zapp GTB.4R X
Ability to measure 4 injectors simultaneously.
Test oil tank capacity of 30 liters.
Fast testing of injectors without any compromises.
Support for most passenger car models.
Support for almost all light commercial vehicles.
Support for injectors designed for boats.
Ability to test with a pressure of 1150 bar.
Testing and coding of EU6-compliant systems.
No need for license renewal.
Equipment very easy to use.
AZO Software v3.0 (CloudX).
Remote synchronization and backup.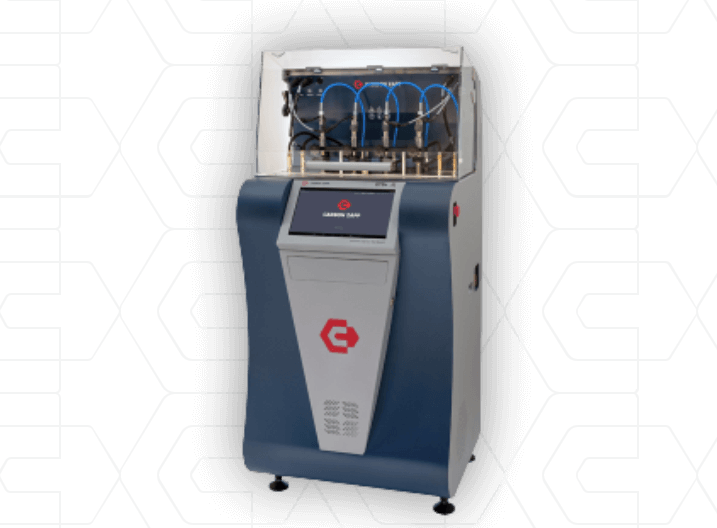 Carbon Zapp GDU.4R X
Lifetime license of purchased packages for coding.
Support for passenger vehicles, commercial vehicles.
Extensive database of GDI injectors - more than 300 records.
Simple and fast software updates using WiFi.
Ability to edit and create new parameters.
Parameters for piezo and coil injectors.
Maximum pressure during the test 650 bar.
Color, touch-screen 10 inch display.
Capacity of test oil tank 5 liters.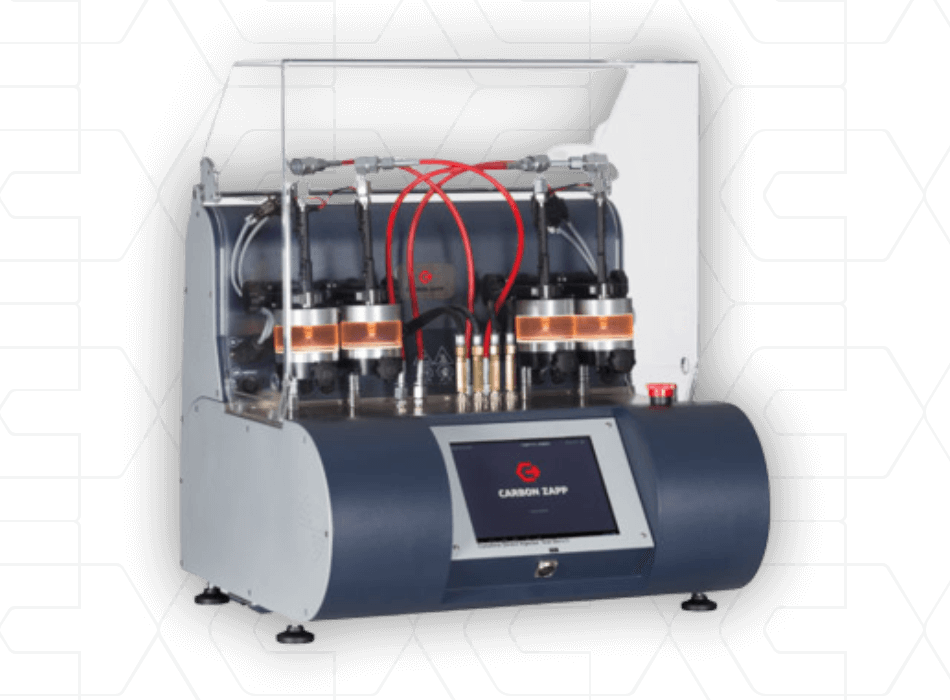 Are you interested in Carbon Zapp machines?

Then don't wait any longer and be sure to contact our Warsaw branch. Our team of experienced experts will prepare a special offer for you and help you choose the right machine. Call us, +48 797 011 877 or write warszawa@jrmotors.pl.